Calling all early career professionals!

If you are in the first five years of your career specialising in planning and environmental law disciplines, QELA invites you to join us after work on Wednesday, 4th August 2021, for our first Early Career Networking Night of 2021!
Our guest speakers, Brent Lillywhite and Leisa Sinclair, will get the conversation rolling with a short, informal presentation on developing your career through engagement with industry and sector member organisations.

The evening is a great opportunity to meet new colleagues and build your professional network in the multi-disciplinary sector of environmental and planning law.
Registration is $38.50 per person and includes pizza and 2 bar vouchers.

Registration is open to anyone in the early years of their career of law, planning, environmental consultation, and other associated environmental professions.
---
GUEST SPEAKERS

Brent Lillywhite, Partner, Corrs Chambers Westgarth
QELA Immediate Past President (2020 - Present)
QELA President (2018-2020)
Brent has over 15 years' experience providing strategic legal advice to developers, local government, state government authorities and government owned corporations on all aspects of planning and environment law.
His work includes planning due diligence, strategic advice on approvals frameworks, project management of development applications, drafting and negotiating infrastructure agreements and litigating decisions through the courts.
Brent is a Committee Member of the Queensland Law Society's planning and environment group.
Brent served as QELA President from 2018-2020, following a two year term as Vice President from 2016-2018. He was chair of the QELA Conference Sub-Committee from 2013-2018.
Leisa Sinclair, Director, Sinclair Planning Pty Ltd
QELA Immediate Past President (2018-2020)
QELA Past President (2016-2018)
Leisa has in excess of thirty years' experience in all aspects of planning; however her strength and passion lie in achieving creative yet practical solutions for clients in retail, commercial and residential development sectors.

She is consistently recognised for her ability to form strong partnerships with her clients to understand their business objectives, and to provide expert advice in the areas of development approval strategies, project management and coordination, and expert evidence.
Leisa served 11 years on the QELA Management Committee, with half of that period served on the Executive as Vice President (2014-2016), President (2016-2018), and Immediate Past President (2018-2020).
---
Please note, the amounts listed in the purchase table exclude GST. GST will be added during the payment process.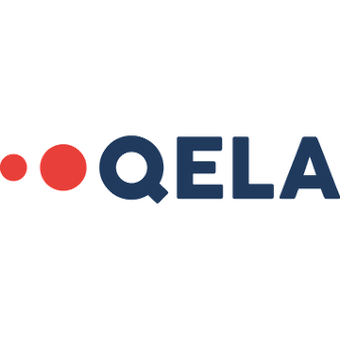 Aquila Caffe Bar, 82 Eagle St, Brisbane City