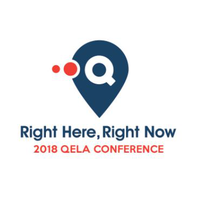 This year's Conference program features 30 speakers from around Queensland presenting on topics of environmental management, regional planning, ecology, and updates from the P&E and Land Courts.
The opening keynote speakers, Future Crunch, will set the tone of the Conference with their presentation on how the current state of the world is far more positive and optimistic than we are led to believe by general media. Their talk will provide an optimistic outlook for the future, the future that right here, right now. Closing keynote, Dr Catherine Ball, will follow up on this theme with her insights on the use of drone technology to improve humanitarian efforts and environmental management.
The program again includes two dinners, our Welcome BBQ Dinner on Wednesday evening, and the Gala Dinner, on Thursday night. Our Gala Dinner is being held offsite at the Gold Coast Arts Centre and delegates will travel via twilight canal cruise to our destination before enjoying a 3-course fine dining meal.
For more information and session details, view the program here.
---