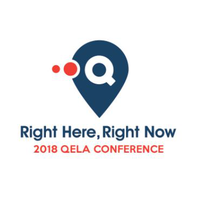 The 2018 QELA Conference will be held at the Sheraton Grand Mirage, Gold Coast, from Wednesday 23 - Friday 25 May 2018.
The theme for the 2018 Conference is Right Here, Right Now. Stay tuned for the early bird registrations and call for sponsors.
Right Here, Right Now
Some say that the world we live in is in chaos. Yes, it's unstable and rapidly changing. But this volatility is spawning some of the most exciting and inspiring ideas the world has ever seen. The future is right here, right now … and it's bright!
The planning and environment community has a significant impact on shaping the world in which we live. Now is the time to stand up, celebrate what is great now, and embrace our role in the future that is upon us, by using our diverse knowledge and experiences to weather the instability, inspire innovation, and create exciting outcomes for current and future generations.
The 2018 QELA Conference is seeking optimistic, diverse and thought-provoking speakers to share their ideas, innovations, perspectives and contributions on the future
– a future that is right here, right now.
---